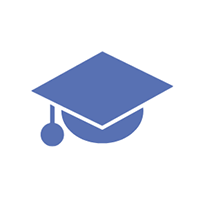 Henrick G.
Private tutor in New Hyde Park, NY
University Tutor
5
Henrick G.
Education
Stony Brook University - Bachelors, Applied Mathematics and Statistics , Stony Brook University - Current Grad Student, Applied Mathematics and Statistics
Experience
I have been passionate about mathematics for as long as I can remember. In high school I began to develop an interest in computer science and technology and as I encountered more advanced material I became convinced this was a path I needed to learn more about. As an undergraduate student I began modifying software and building computer systems. I diversified my studies and found I had a talent for mathematical statistics and Android related software development. I was offered a job with Samsung Mobile before graduation and I began to devour programming languages, including Matlab, LabVIEW, C/C++, Java, Python, HTML, and more. I currently tutor students in math, science, and technology related fields of study. Some of the courses I tutor include algebra 1 & 2, Java, calculus 1-3, technology and computer science, applied mathematics, differential equations, biostatistics, elementary math, linear algebra, middle school math, probability, pre-calculus, web design, statistics, computer science, multivariable calculus, arithmetic, algebra 3/4, finite mathematics, pre-algebra, C++, and HTML. I also tutor IB and AP students in related classes and I help students prepare for exams such as the SAT. I love working with students in these fields and helping them to overcome any fear they may have associated with the coursework so they can experience the far reaching benefits math, science, and technology have to offer.
Availability
Weekdays at any time, Weekends at any time
Can Meet
Up to 30 minutes away at my regular hourly rate
Hobbies
Programming, rock climbing, hiking, mountain biking, bouldering, caving, reading, traveling, exercising, wine and spirit collecting
Show More
Inquire About This Tutor
Thanks!
Most tutors respond within 48 hours.
Feel free to contact other tutors while you wait.